SOCIOLOGICAL PERSPECTIVES OF THE STUDY OF THE WAR FACTOR IN THE DYNAMICS OF COMPLIANCE WITH ANTI-PANDEMIC MEASURES (ON THE EXAMPLE OF FRONT-LINE KHARKOV)
Keywords:
COVID-19, vaccination, pandemic, war in Ukraine, blitz interview; public opinion
Abstract
The article examines public opinion, reflecting the attitude towards the pandemic in the front-line city of Kharkov. The direct threat to life provoked by the war pushed the antiepidemic security measures to the background, and the mass consciousness and behavior, steadily tuned in to the observance of the minimum components of anti-pandemic precautions, replaced COVID-19 with war. With the outbreak of a full-scale war in Ukraine, antiepidemiological regulations aimed at combating COVID-19 ceased to operate, which had its own social consequences, which are gradually disclosed in the article. As part of the research work No0121U109814 «Sociological and mathematical modeling efficiency of management of social and epidemic processes for ensuring the national security of Ukraine», a series of blitz interviews was conducted, which made it possible to draw conclusions about how the perception of the pandemic among citizens. In March-April 2022, 8 in-depth interviews were conducted with residents of front-line Kharkov. The results of this intelligence study allow us to put forward a hypothesis: the war did not just push the coronavirus threat to the periphery of the mass consciousness, but shifted its perception towards doubting its seriousness.
References
1. Lytovchenko A., Muradyan O., Chumachenko D. (2021) Coping with the COVID-19 Pandemic: Efficiency and Prospects in Plasma Donors' Perceptions. Proceedings of the
International Conference on Social Science, Psychology and Legal Regulation (SPL 2021) 18 December 2021. pp. 7–13. https://doi.org/10.2991/assehr.k.211218.002
2. Lytovchenko, A., Boyko, D., Baieva, M., Ostapenko, H. (2021). Instruments and Perspectives of Coping with Pandemic COVID-19 in the Assessments of Medical Workers of the Kharkiv
Region. Sociological Studios, 19 (2), 79–86. https://doi.org/10.29038/2306-3971-2021-02-79-86
3. Lytovchenko, A., Boyko, D., Nekhaienko O., Yashkina D., Muradyan E. (2021) Donory plazmy v socialno-informacionnom pole v usloviyah pandemii [Plasma donors in the social and
information field in a pandemic]. Science and Education a New Dimension. Humanities and Social Sciences, IX(47), I.: 258. P. 42–46 https://doi.org/10.31174/SEND-HS2021-258IX47-09
4. Boyko, D., Nekhaienko O. (2021) Dyskurs vaktsynatsii vid COVID-19: modeliuvannia dyskursyvnykh praktyk (na prykladi donoriv plazmy krovi) [The discourse of vaccination
against COVID-19: modeling discursive practices (using the example of blood plasma donors)] «Habitus», №29. PU «Prychornomorskyi naukovo-doslidnyi instytut ekonomiky ta
innovatsii» – s. 16–21 URL: DOI https://doi.org/10.32843/2663-5208.2021.29.2
5. Nekhaienko Oksana, Boyko Dmytro, Chumachenko Tatyana (2021) Socio-group Agents Promoting Vaccination against Covid-19: A Comparative Analysis of the Positions of Medical Workers and Blood Plasma Donors Proceedings of the International Conference on Social Science, Psychology and Legal Regulation (SPL 2021). Atlantis Press, 2352–5398, DOI: https://doi.org/10.2991/assehr.k.211218.003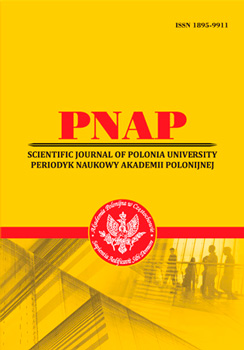 Abstract views: 25 PDF Downloads: 11
How to Cite
Lytovchenko, A., & Nekhaienko, O. (2023). SOCIOLOGICAL PERSPECTIVES OF THE STUDY OF THE WAR FACTOR IN THE DYNAMICS OF COMPLIANCE WITH ANTI-PANDEMIC MEASURES (ON THE EXAMPLE OF FRONT-LINE KHARKOV). Scientific Journal of Polonia University, 55(6), 177-185. https://doi.org/10.23856/5523
Section
INNOVATION, WORK, SOCIETY