'QUANTUM – COMPUTER – GENE', OR FOR THOSE WHO 'ALREADY KNOW EVERYTHING': POST-NON-CLASSICAL DISCLOSURES OF THE ARTISTIC PARADIGM OF JOY (J. S. FOER'S "EXTREMELY LOUD AND INCREDIBLY CLOSE")
Keywords:
humanities, reception, artistic modeling, joy, poetics, methodology
Abstract
The article foregrounds the relevance of scientific research, aimed at balancing the methodological fluctuations in the process of multi-study of the modern world through the lens of humanities. The society of today, characterized by deliberate transcending beyond the understandable and habitual use of technical advances, requires verbal comprehension other than classical formulations and hypotheses. In particular, universal phenomena (such as the phenomenon of joy) acquire a new (sometimes unpredictable) interpretation. The proposed study focuses on the artistic elaboration of the 'joy' category against the background of post-non-classical reality, followed by the subsequent refinement through analyzing Jonathan Safran Foer's novel "Extremely Loud and Incredibly Close".
References
1. Dobronravova, I. (2014). Practical Philosophy of Postnonclassical Science about Scientific Truth and Human Freedom. Philosophy of Education, 15(2).
2. Foer, J. S. (2006). Extremely Loud And Incredibly Close. Houghton Mifflin Harcourt.
3. Kaiku, M. (2004). Vizii: yak nauka zminyt XXI storichchia. Lviv: Litopys. [in Ukrainian]
4. Kazyaryan, V. (2014). Complexity as a Characteristic of Postnonclassical Science. Liberal Arts in Russia, (3). doi:10.15643/libartrus-2014.6.1
5. Kun T. (2001). Struktura naukovykh revoliutsii. Kyiv: Port-Royal. [in Russian]
6. Lebedev, S. (2016). Postnonclassical philosophy of science: critical analysis. Voprosy fylosofyy y psykholohyy, 3(9). Bratislava: Academic Publishing House Researcher s.r.o. 126–137. doi: 10.13187/vfp.2016.9.126
7. Lektorskii, V., Arshinov V., Kuznetsov V., Pruzhinin, B. (2016). Postnonclassical science and the sociocultural context. Herald of the Russian Academy of Sciences, 86(4), 343–350.
8. Ryzhak, L. (2009). Filosofiia yak refleksiia dukhu. Lviv. [in Ukrainian]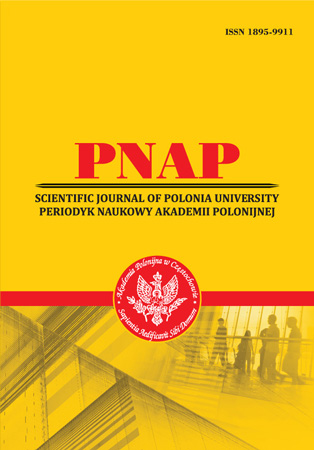 Abstract views: 12 PDF Downloads: 11
How to Cite
Kohan, R. (2020). 'QUANTUM – COMPUTER – GENE', OR FOR THOSE WHO 'ALREADY KNOW EVERYTHING': POST-NON-CLASSICAL DISCLOSURES OF THE ARTISTIC PARADIGM OF JOY (J. S. FOER'S "EXTREMELY LOUD AND INCREDIBLY CLOSE"). Scientific Journal of Polonia University, 38(1-2), 46-50. https://doi.org/10.23856/3846
Section
Philological Sciences