GENRE PECULIARITIES AND THE SYSTEM OF CHARACTERS IN THE PLAY A MIDSUMMER NIGHT'S DREAM BY W. SHAKESPEARE
Keywords:
genre peculiarities, comedy, characters, structure of the play, themes and motifs
Abstract
The article is focused on genre peculiarities of a comedy A Midsummer Night's Dream by W. Shakespeare and its essential features within the genre of the drama. It is defined that an important aspect of combining such factors as characters and structure, themes and motifs of the play under the analysis makes the plot interesting and catching. Due to some innovative approach the author, on the one hand, tries to separate themes from motifs but at the same time shows how they are entwined and merge when the structure needs it. The author assumes that the major themes of the play are: love and marriage, fantasy and reality, order and disorder. It is also proved that a comedy A Midsummer Night's Dream offers intrepid contrasts, diverse plot components, climatic atmosphere and colourful characters.
References
1. Babelyuk, O. (2018). Creating A Psychological Portrait Of A Postmodern Character In English Literary Text. Odessa linguistic journal No. 11. DOI: 10.32837/2312-3192-2018-11-3-1.1 [in English].
2. Babelyuk, O. (2017). Culture Strategy in Translating Postmodern Literary Text. Periodyk Naukowy Akademii Polonijnej w Częstochowie, 22(3). DOI: 10.23856/2202. [in English].
3. Crystal, D.(2008). 'Think on my Words': Exploring Shakespeare's Language. Cambridge: Cambridge University Press. ISBN: 9781107617681.
4. Edwards, P. (2001). William Shakespeare, [in:] P. Rogers, The Oxford Illustrated History of English Literature. New York, Oxford: Oxford University Press. [in English].
5. Locklear, S. (Ed.), (2019). "A Midsummer Night's Dream – Themes". eNotes Publishing: eNotes.com, Inc. Retrieved from: http://www.enotes.com/topics/midsummer-nights-dream/themes#themes-themes-themes-themes (accessed 14 Jan 2019).
6. Snider, D. J., (2009) [1877]. The System of Shakespeare's Dramas. St. Louis: G. T. Jones and Company. Retrieved from: https://babel.hathitrust.org/cgi/pt?id=hvd.hwpak7;view=1up;seq=5 (accessed 26 Jan 2019).
7. Spencer, D. (2019). "Connecting plot into a united structure". Retrieved from: The Professional Theatre at Southern Utah University. https://www.bard.org/study-guides/connecting-plots-into-a-united-structure (accessed 15 Dec 2018).
8. Womack, P. (2006). English Renaissance Drama. Oxford: Blackwell Publishing. [in English].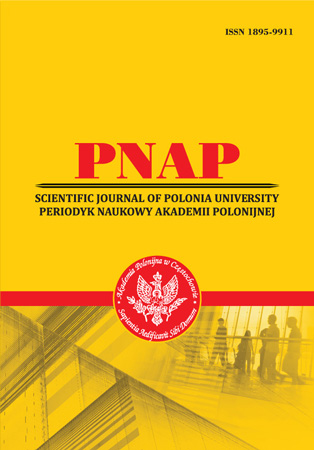 Abstract views: 16 PDF Downloads: 19
How to Cite
Maslova, S. (2020). GENRE PECULIARITIES AND THE SYSTEM OF CHARACTERS IN THE PLAY A MIDSUMMER NIGHT'S DREAM BY W. SHAKESPEARE. Scientific Journal of Polonia University, 38(1-2), 76-82. https://doi.org/10.23856/3850
Section
Philological Sciences