FORMATION OF THE CULTURE OF BRAIN WORK OF PRIMARY SCHOOLCHILDREN IN THE CONTEXT OF INCLUSIVE ENVIRONMENT
Keywords:
learning motivation, creativity, metaphor, cooperative learning, group communication, independence of pupils, students with atypical development, learning strategies, idiomatic expressions, figurative meaning of the word
Abstract
The culture of brain work is a psychological and pedagogical phenomenon that testifies to the level of development of intellectual, cognitive, research and organizational qualities of the learner. These components are identical in both pupils with typical and atypical development (with visual, hearing, speech, musculoskeletal disorders), and due to the development of activity, independence, creativity, motivation of students, these components show a positive dynamics in the whole sample of pupils. The experimental work studied the ability to analyze and synthesize and the nature of verbal creativity of pupils (cognitive component), motivation to learn (motivational component), emotional state of children during classes (emotional-volitional component), independence and activity in educational activities (activity component). A system of exercises that stimulate the development of the culture of brain work and encourages pupils with atypical development to participate in various types of educational activities – pair and group work, projects, didactic games, joint collective creativity has been developed. Pedagogical conditions which promote development of the culture of brain work of primary schoolchildren with special educational needs and with standard development are defined: the teacher chooses didactic methods, techniques and tools which will stimulate verbal creativity and group communication; creating a situation of success for each student in an inclusive class by encouraging originality and independence; observance of the principles of pedagogical optimism, faith in the strength of the child, accessibility and emotionality of learning material.
References
1. Dyachenko, O.M. (1996). Razvitie voobrazheniya doshkolnika [Рreschooler's imagination development]. M.: Mezhdunarodnyiy Obrazovatelnyiy i Psihologicheskiy Kolledzh. [in Russian].
2. Holodnaya, M.A. (2002). Psihologiya intellekta: Paradoksyi issledovaniya [Psychology of intelligence: paradoxes of research]. SPb.: Piter. [in Russian].
3. Kabanova-Meller, E.N. (1968). Formirovanie priemov umstvennoy deyatelnosti i umstvennoe razvitie uchaschihsya [Formation of methods of mental activity and mental development of the child]. Moscow: Prosveshcheniyе. [in Russian].
4. Leontiev, A.N. (1975). Deyatelnost. Soznanie. Lichnost [Activity. Сonsciousness. Personality]. Moscow: Politizdat [in Russian].
5. Shchedrovitskiy, G.P. (1996). Teoriya deyatelnosti i yeyo problemy [Activity theory and its problems]. Moscow: Politizdat [in Russian].
6. Zubra, A.S. (2006). Kultura umstvennogo truda studenta [The culture of the student's mental work]. Minsk: Dikta. [in Russian].
7. Тim, Loreman, Joanne, Deppeler, David, Harvey. (2004). Inclusive Education. A practical guide to supporting diversity in the classroom. Routledge. [in English].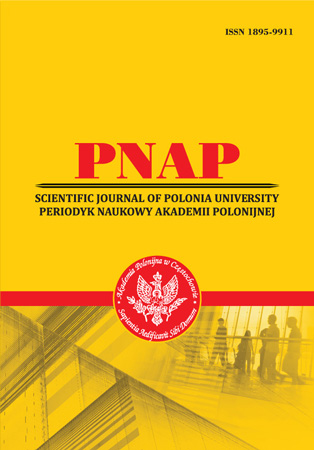 Abstract views: 7 PDF Downloads: 8
How to Cite
Podufalov, A. (2020). FORMATION OF THE CULTURE OF BRAIN WORK OF PRIMARY SCHOOLCHILDREN IN THE CONTEXT OF INCLUSIVE ENVIRONMENT. Scientific Journal of Polonia University, 38(1-2), 178-189. https://doi.org/10.23856/3864
Section
Pedagogical Sciences