APPLICATION OF THE MEASURING METHOD FOR THE PARAMETERS OF REPUTATIONAL POTENTIAL ON THE EXAMPLE OF UKRAINIAN SUPERMARKET BRANDS
Keywords:
reputation, brand, branding, reputational potential, social research, reputation management
Abstract
This research examines the approaches to the definition and evaluation of a brand reputational potential. The main characteristics of the brand reputation that influence the evaluation of its potential by stakeholders are analyzed on the basis of the existing RQ and RepTrak research methods. The actual vision of the evaluation tasks of brand reputational potential is outlined. The author formulates the Reputation.Construction method that allows to solve these problems with less resources (including time and money) in comparison with other existing methods. The novelty of the Reputation.Construction method is explained specifically by the fact that it is based on the 8 positional brand reputation profile description matrix that is unified for different stakeholders and brands and it allows to determine the differences in perception of brand reputation for each matrix parameter by different stakeholders. Furthermore, an example of Reputation.Construction application in practice is given and an approach to creating an integrated reputational potential indicator of the brand is proposed. The practical significance of the results of this study is to increase the effectiveness of methods of evaluating the reputational potential by expanding the field of application of different methods depending on the specific situation and tasks for the development of brand reputation.
References
1. Argenti, P., Druckenmiller, B. (2004). Reputation and the corporate brand. Corporate Reputation Review. London: Palgrave Macmillan.
2. Carreras, E. Alloza, A., Carreras, A. Corporate (2013). Reputation. London: LID Published Ltd.
3. Fombrun, C. (2007). Essentials of Corporate Communication . London: Routledge Taylor & Francis Group.
4. Kashpur A. (2015). Reputacia [Reputation]. Kyiv: Logos [in Ukrainian]
5. Klewes J. (2009). Reputation Capital: Building and Maintaining Trust in the 21st Century. Berlin: Heidelberg: Springer-Verlag.
6. Murray, K. (2003). Reputation – managing the single greatest risk facing business today. Journal of Communication Managment. Melbourne: Emeraldgroup Publishing.
7. Sokolovskyj I. (2017). Metody izmerenyya reputacyy [Methods of reputation measurement]. Chapter 3, korporativnyj blog Reputation Capital Group [Reputation Capital Group corporate blog]. Available at: https://goo.gl/VTjiou. [in Ukraine].
8. The Reputation of America's 100 Most Visible Companies. (2016). Reputation Quotient Ratings. Available at: http://www.theharrispoll.com/reputation-quotient/
9. Vidaver-Cohen, D. (2007). Reputation Beyond the Rankings: A Conceptual Framework for Business School Research. Corporate Reputation Review. London: Palgrave Macmillan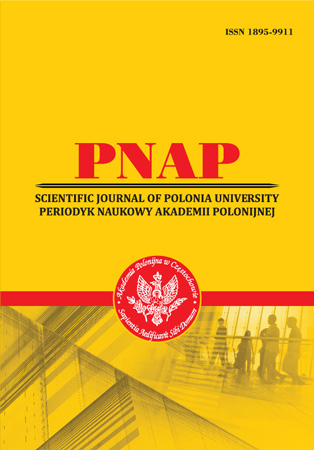 Abstract views: 7 PDF Downloads: 10
How to Cite
Kashpur, A. (2021). APPLICATION OF THE MEASURING METHOD FOR THE PARAMETERS OF REPUTATIONAL POTENTIAL ON THE EXAMPLE OF UKRAINIAN SUPERMARKET BRANDS. Scientific Journal of Polonia University, 39(2), 260-272. https://doi.org/10.23856/3934
Section
INNOVATION, WORK, SOCIETY