THE PERSONALITY OF THE ARTIST AND CRITIC IN THE LITERARY PROCESS AND LITERARY CRITICISM OF AZERBAIJAN IN THE PERIOD OF INDEPENDENCE
Keywords:
independence period, literary process, critic, writer personality, literary criticism, analytical investigation.
Abstract
The purpose of the article is to determine the role of Azerbaijani criticism in the literary process of the period of independence, the personality of the writer, critic and creative process, the value of the work in the current literary process, by taking into account the reader`s taste, the possibility of evaluating the artistic and philosophical essence of the work in the context of the period and time, Methodology and methods used: This topic was investigated by methods based on the philosophy of Azerbaijanism, the ideology of independence. In the course of the analysis and research, theoretical and comparative studies were conducted in the context of a comparative historical method that has withstood the test of literary and theoretical thought since the XIX century, national and moral requirements of the history of independence were taken into account. The article extensively analyzes how important the role of the personalities of the critic, writer, and artist is in the literary process. The main scientific innovation put forward: To study the direction, typology of literary criticism of the period of independence means not only to study the literary heritage in the sphere, categories and thinking of criticism, but, if we approach it in a broad sense, to reveal the history of the people, era, socio-political thought, the history of philosophical thinking. The article examines the literary criticism of the period of independence in unity with the history of socio-political, philosophical thought of the Azerbaijani people.
References
1. Belinsky, V.P. (1961), Articles. Baku: Azarnashr.
2. Elchin. (1981), Criticism and problems of our literature. Baku: Yazichi, 359 p.
3. Some Thoughts on the True Citizen, Personality and Powerful Leader. (2004), Baku: Azerneshr, 374 p.
4. Shamsizade, N. (2004), The role of criticism in the literary process. Baku: Tural QPN, 338 p.
5. Nabiyev, B. (1976), Criticism and literary process. Baku: Azernashr, 184 p.
6. Vurgun, S. (2005), Works. vol 5. Baku: Science, 384 p.
7. Garayev, Y. (1976), The power of realism. Baku: Azernashr, 212 p.
8. Yusifoglu, R. (2004), Modern literary process and literary criticism. Baku: Chashioglu, 239 p.
9. Rulfo, J. (1982), Latin American writers on literature. Moscow: Radiga, 400 p.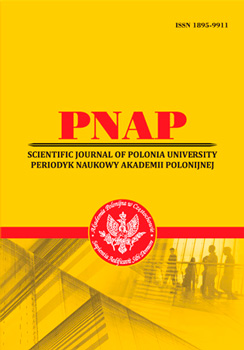 Abstract views: 24 PDF Downloads: 11
How to Cite
Talibova, A. N. (2022). THE PERSONALITY OF THE ARTIST AND CRITIC IN THE LITERARY PROCESS AND LITERARY CRITICISM OF AZERBAIJAN IN THE PERIOD OF INDEPENDENCE. Scientific Journal of Polonia University, 54(5), 101-106. https://doi.org/10.23856/5414
Section
LANGUAGE, CULTURE, COMMUNICATION