SCIENTIFIC BASIS OF THE ACMEOLOGICAL APPROACH TO THE PROCESS OF TRAINING AND EDUCATION
Keywords:
acmeology, education and training, approach, components, technology, scientific basis, purpose, content, essence, result
Abstract
The article refreshes the acmeological approach to the process of training and education as one of the important aspects of educational technology. The socially pedagogical significance of the acmeologic approach to the improvement of the pedagogical skills is revealed
References
Derkach, A. A., Zazigin, V. G. (2003). Acmeology: Educational aid. Saint Petersburg: Pyter. [in Russian].
Kuzmina, N. V., Rean, L. A. (1993). Pedagogical activity of Professionalizm. - Saint Petersburg: Rybinsk. [in Russian].
Ma'murov, B. B. (2018). The developing system of teaching process based on acmeological approach for future teachers. DSc. [in Russian].
The Decree of the President of the Republic of Uzbekistan "On the Strategy for the Further Development of the Republic of Uzbekistan" (2017, February 7), No UP-4947. [in Russian].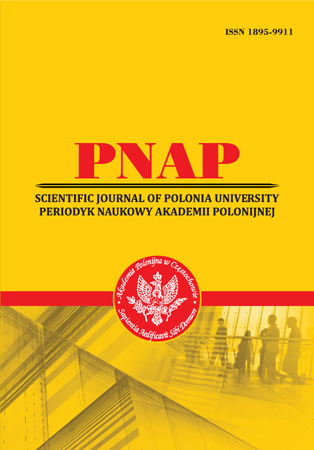 Abstract views: 914 PDF Downloads: 595
How to Cite
Mamurov, B. (2019). SCIENTIFIC BASIS OF THE ACMEOLOGICAL APPROACH TO THE PROCESS OF TRAINING AND EDUCATION. Scientific Journal of Polonia University, 33(2), 125-128. https://doi.org/10.23856/3313