PECULIARITIES OF ENGLISH CINEMATIC TEXT TRANSLATION USING LIP-SYNC TECHNIQUE
Keywords:
translation, translation transformation, cinematic text, line, lip sync translation, lexical, grammatical and lexico-grammatical transformations.
Abstract
This paper deals with the problem of the English-Ukrainian film translation. The work is interesting for its topicality as the problem of Lip Sync translation requirements is one of the main factors impacting the process, selection of the translation transformations, and result of the translation. Lip-sync translation is the main technique used in film translation when a film is to be dubbed. The result of the translation is also dependent on the use of translation strategies, that is defined by the lip-sync translation process as well. In terms of lip-sync translation technique the frame type strategy of selecting lip-sync units in target language is the most effective one. The grammatical aspect is also of a high influence on selecting lip-sync equivalents, therefore it defines the choice of particular translation transformations. Methods used in the study: a comparative method (contrast of lexical, grammatical and phonetic phenomena in English and Ukrainian), a descriptive method, and a method of observation.
References
1. Anisimova, E.E. (1992). Paralingvistika i tekst (k probleme kreolizovannyih i gibridnyih tekstov): Voprosyi yazyikoznaniya [Paralinguistics and text (on the problem of creolized and hybrid texts: Questions of linguistics]. Moscow. [in Russian].
2. Mariia – koroleva Shotlandii. (2018) [Mary Queen of Scots]. URL: http://moviestape.net/ katalog_filmiv/drama/11162-marija-koroleva-shotlandii.html
3. Melnyk, A.P. (2011). Osnovni etapy dubliuvannia filmiv ukrainskoiu movoiu: Problemy zistavnoi semantyky [The main stages of dubbing films in Ukrainian: Problems of comparative semantics]. Kyiv: Publishing Centre of KNLU. [in Ukrainian].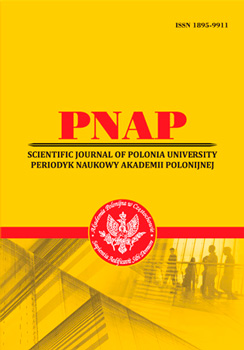 Abstract views: 69 PDF Downloads: 34
How to Cite
Khutorna, H. (2022). PECULIARITIES OF ENGLISH CINEMATIC TEXT TRANSLATION USING LIP-SYNC TECHNIQUE. Scientific Journal of Polonia University, 54(5), 43-48. https://doi.org/10.23856/5405
Section
LANGUAGE, CULTURE, COMMUNICATION