SOCIAL MEDIA AND FILTER BUBBLES
Keywords:
social media, concept, critical thinking, media bubble, media consumer, media footprint.
Abstract
The aim of this paper is to analyze the media bubbles and media footprint in social medias. The authors reflect the ways numerous online hubs are personalizing the Internet for their users, so people have media bubbles as an effect when the algorithms of social networks and search engines personally select what posts and links to show. The information bubble is related to the peculiarities of the cognitive activity. People choose information that supports their point of view and isolate what will confirm their opinion from the whole array of facts and information, a "Confirmation Bias". Turning students' attention to their own filter bubbles on social media, a space where they may have already developed an array of literacies, the authors warn the students that media bubbles can be dangerous. There are tasks to analyze the media fields of students and also there are ways to filter out information flows, preserve and develop critical thinking. The authors give examples of tasks for bachelor level students in the discipline "Info-Media Literacy and Critical Thinking".
References
1. Abreu B., Lee A., McDougall J., Melki J., Mihailidis P. (2017) The International Handbook of Media Literacy. pp. 10–12.
2. Beck, Estee. (2017). "Sustaining Critical Literacies in the Digital Information Age: The Rhetoric of Sharing, Prosumerism, And Digital Algorithmic Surveillance." In Social Writing/ Social media: Publics, presentations, and pedagogies, edited by Douglas Walls Stephanie Vie, 37–51. Fort Collins: The WAC Clearinghouse and University Press of Colorado.
3. Jenkins, Henry. (2006). Convergence Culture: Where Old and New Media Collide. New York: New York University Press.
4. Livingstone, S., Haddon, L., Görzig, A. & Ólafsson, K. (2011). Risks and safety on the internet: the perspective of european children: Summary. London: EU Kids. Retrieved from: http://eprints.lse.ac.uk/33731/ (accessed 30 October 2022).
5. Montgomery, K. (2015). Youth and surveillance in the Facebook era: Policy interventions and social implications. Telecommunications Policy. 39(9), 771–786.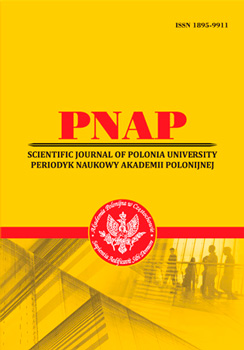 Abstract views: 531 PDF Downloads: 388
How to Cite
Shcherbakova, O., & Nikiforchuk, S. (2022). SOCIAL MEDIA AND FILTER BUBBLES. Scientific Journal of Polonia University, 54(5), 81-88. https://doi.org/10.23856/5411
Section
LANGUAGE, CULTURE, COMMUNICATION