PROGRAMS OF HOLIDAY GOVERNMENT CONCERTS – THE MUSICAL DOCTRINE OF THE USSR IN CULTURE (30S – 50S OF THE XX CENTURY)
Keywords:
power, politics, culture, musical doctrine, Soviet art
Abstract
In the second half of the 30s in the USSR the everyday life of the Kremlin courtyard took its shape, the tastes of which were reflected in the programs of government concerts, which were full of opera arias, duets, ballet acts and all kinds of folklore. In totalitarian states the tastes of the leader largely determine the state's cultural policy. The ruling elite decides which areas of art are needed by the people and which are not. The musical doctrine of Soviet power was based on the musical tastes of the leader. This doctrine bore the mask of "socialist realism in music". But it was precisely the "mask", under which music gave pleasure to Stalin. The article provides a comparative analysis of the programs of government concerts in the Kremlin and the program repertoire of the State Academic Opera and Ballet Theater after T.G. Shevchenko in Kiev. Based on the recollections of participants in government concerts in the Kremlin, a subtle connoisseur of music Y. Elagin and an outstanding Soviet ballerina M. Plisetskaya, the author recreates the atmosphere of Soviet official receptions, many of which were an important event not only in the political but also in the cultural life of Soviet society.
References
1. Elagin Y. B. Ukroshhenie iskusstv [The taming of the arts]. http://libking.ru/books/non-/non-biography/420677-119-yuriy-elagin-ukroshenie-iskusstv.htm/#book. Accessed 02.07, 05.07, 28.07.2020. [in Russian]
2. Nevezhin V. A. Zastolya Iosifa Stalina [Feasts of Joseph Stalin]. Book I. M., 2019. p. 389-404. [in Russian]
3. Plisetskaya M. Ya, Maya Plisetskaya [I, Maya Plisetskaya]. http://nnijky.ru/books/ya-mayya-pliseckaya. Accessed 30.07.2020. [in Russian]
4. Stefanovich M.P. Kievskiy teatr opery i baleta [Kiev Opera and Ballet Theater]. Kiev. 1960. p. 197-207. [in Russian]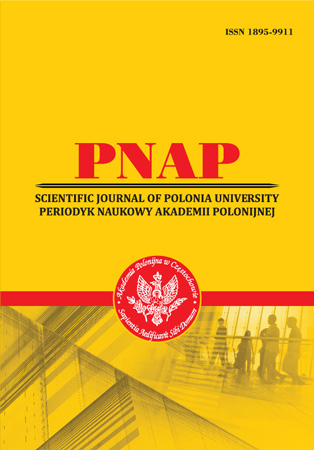 Abstract views: 9 PDF Downloads: 9
How to Cite
Zakharova, O. (2021). PROGRAMS OF HOLIDAY GOVERNMENT CONCERTS – THE MUSICAL DOCTRINE OF THE USSR IN CULTURE (30S – 50S OF THE XX CENTURY). Scientific Journal of Polonia University, 39(2), 129-138. https://doi.org/10.23856/3917
Section
LANGUAGE, CULTURE, COMMUNICATION