CHANGES IN DIFFERENT TYPES OF COMMERCIAL ASSETS OF EUROPE AND THE USA DURING THE COVID-19 PANDEMIC
Keywords:
shopping centers, communication strategies, retail marketing, сonsumers of shopping malls, retail operators
Abstract
As part of the analysis of changes in the market situation of retail operators in Europe and Ukraine, there is a clear need for detailed elaboration of ways out of the crisis caused by the Covid-19 pandemic. It is obvious that marketing approaches and management development strategies are undergoing significant structural changes. And first of all, these changes concern new forms of positioning and worldview. Consumers of shopping malls around the world have realized the possibility of alternative purchases in the online format, so the main task of top management today is to find new communication strategies and new mechanics to attract traffic to their facilities. The largest shopping mall operators in Europe, which are also leaders in asset management, real estate management, and shopping center development and refurbishment, set themselves the task of identifying trends in the retail market in the face of new global challenges. It is important to understand that we have to deal with a wide range of scenarios and measures in response to the COVID-19 outbreak by both local and national governments in different countries where shopping malls are located. In this article, we will look at the main trends that are already being implemented by key players in retail marketing in Europe and the United States.
References
1. Hubert Stech, Patrick van Dooyeweert, Harry Vroemen (2020) Torhovye centry dolzhny izobretat sebya zanovo [Shopping centres have to reinvent themselves] Nederlands. Retrieved from: https://multi.eu/news/interview-shopping-centres-have-to-reinvent-themselves/ (accessed 13.02.2021)
2. Jens Nordfalt (2018) Ryteil-marketing & Practiki i issledovaniya. [Retail marketing. Practice and research.] Moscow: Alpina Publisher. p. 132-137 (in Russian)
3. Ismail Bel-Bachir, Sandrine Devillard, Alex Sawaya, Ivana Valachovicova (2019). 01/2019, Art. Retrieved from: https://www.mckinsey.com/industries/retail/our-insights/boosting-mall-revenues-through-advanced-analytics# (accessed 11.01.2021).
4. Lauren Tomas (2020) Ozhydaetsya, chto 25% torhovih centrov v SSHA zakroyutsya v techenye 5 let [25% of U.S. malls are expected to shut within 5 years.] Cnbc.retail/USA Retrieved from: https://www.cnbc.com/2020/08/27/25percent-of-us-malls-are-set-to-shut-within-5-years-whatcomes-next.html (accessed 18.01.2021).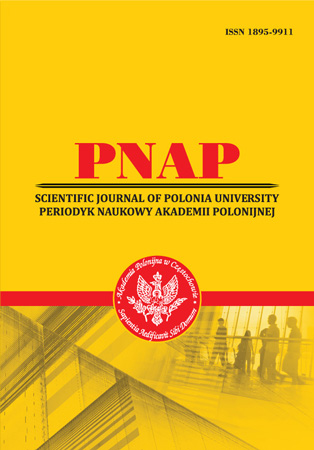 Abstract views: 208 PDF Downloads: 186
How to Cite
Zhikhareva-Tolstik, H., Datsenko, V., & Żukowski, W. (2021). CHANGES IN DIFFERENT TYPES OF COMMERCIAL ASSETS OF EUROPE AND THE USA DURING THE COVID-19 PANDEMIC. Scientific Journal of Polonia University, 43(6), 228-234. https://doi.org/10.23856/4329
Section
INNOVATION, WORK, SOCIETY